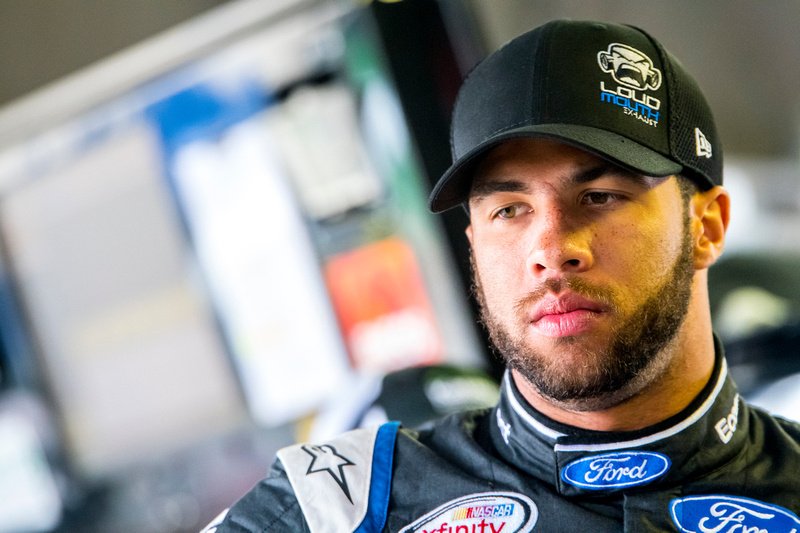 Darrell "Bubba" Wallace Jr finished second at Dover International Speedway Saturday afternoon in the Ollie's Bargain Outlet 200, a best Xfinity career finish.
Wallace's began his weekend a bit rocky. The Roush Fenway driver was forced to go to a backup car after making contact with the wall during practice.
"Finishing second after the weekend started that's not what we had in mind for sure, we just wanted to get outta here with a clean race and not another tore up racecar." Wallace said, "I felt like if we could carry on what we had at the beginning of the heat race into the main, we would have a really good race. And it worked out. The credit goes to my guys obviously."
Wallace stayed out under caution after Brendan Gaughan spun on lap 189 and helped push Erik Jones toward his second win of the year.
"We were kinda in the cat-bird seat, I was hoping Erik would mess up" Wallace said "But it's really hard to mess up in those cars."
Wallace credited his crew chief and team for their hard work toward the 2nd place finish with new sponsor Loud Mouth Exhaust.
"That was a good call by Seth. He's known for making some gutsy calls. It worked out in our favor"
This is only Wallace's second top-5 finish of the 2016 season, his last was at California in March.